Portraits: Four climate stakeholders
Below you can watch the video portraits of four Danish climate stakeholders.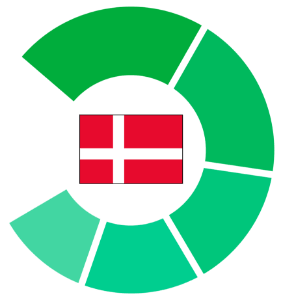 Videos
Choose one of the menus below to watch the videos
Connie Hedegaard: The way we live has to change

Connie Hedegaard is former climate minister in Denmark appointed by The Conservative People's Party. In 2010 she became the first European Commissioner for Climate Action in the EU. Today, she is part of green think tanks such as Concito and a board member of several foundations and companies.
Clara Laurine Berg-Jensen: The problem is here right now

Clara is a 25 years old student and has been engaged in the climate agenda for the past ten years. Clara is active in the Danish Green Student Movement. The focus is taking the responsibility of the crisis away from the individual, and giving it to the government. In this way the society can be regulated towards a more sustainable society.
Ida Auken: It's becoming a broader topic

Ida has been a member of the parliament for the past 14 years. She is the former Minister of the Environment (2011-2014). Ida was also part of the negotiations for the Danish Climate Law in 2019. Her engagement in the climate began at the age of 20 when she realized the effects of climate change in the future.
Lasse Antoni Carlsen: Mushrooms instead of meat

Lasse is the founder of Bygaard, where he produces organic mushrooms in the middle of Copenhagen. This has brought agricultural production close to where most Danes live: urban areas. Thereby, some production chain middlemen are avoided, which makes the small scale farm profitable. Moreover, it provides people with a protein-rich alternative to meat: Locally grown organic mushrooms.